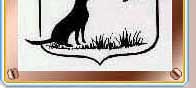 ---

UVRC
PO Box 1781
Roseburg, OR 97470

---



U.V.R.C.

The Umpqua Valley Retriever Club is a non-profit club formed to promote the training and working of field hunting retrievers. Its primary membership base in the Willamette & Umpqua Valley regions of Oregon. Current membership includes novice to professional trainers and every level in between, who have dogs ranging from puppies to Master Hunters. The UVRC is dedicated to the training and handling of retriever dogs for fun and sport.



Training Sessions & Hunt Tests

This club conducts frequent training sessions in which members can work on training with the help of other members. These training sessions are an excellent way to tone a dog up for the hunting season, prepare for hunt tests, or just meet other people who share your passion for retrievers!

Hunt tests are a sport that has evolved to evaluate the abilities of retievers in the field. Hunt tests are set up to simulate (as nearly as possible), the conditions of real hunting situations. UVRC has held an annual hunt test for the past three years, and there are many others held through out the region and across the country. For more information on hunt tests you can go to AKC.org (the American Kennel Club) or NAHRA.org (the North American Hunting Retriever Association).